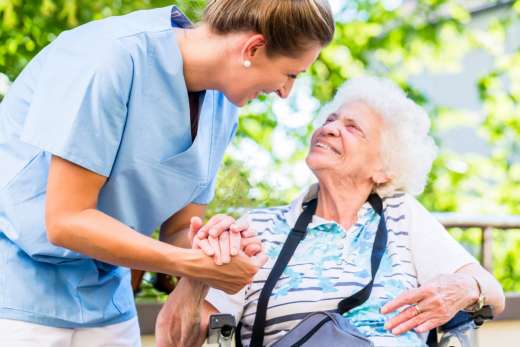 As reported by AAFP.Org, communication is a complex process itself. If the physicians and the senior patients have no improved communication, then the message will not be understood. A home care agency in Orange, Connecticut can provide experts to help mediate the process.
The treatment can become better when there is someone who can assist in the conversation. Caregivers in Connecticut can handle the process by preparing the elderly patient for the communication provided by the doctor. Here are some of the tips to consider:
Allow ample time for seniors to understand the topic
Not all healthy seniors can understand two topics at the same time. You should wait for them to understand one topic before jumping to another. It avoids confusion and improves the message relay.
Avoid background distractions
People who are over 65 years old have sometimes issues with attention span. You can address that by making sure no noise and other things that may be interesting to find for any senior. If possible, do snacks before the consultation to avoid getting hungry.
Sit face to face with the older adult
Senior adults appreciate when they are understood and given full attention. It is the feeling they get when they sit face to face with their doctor.
Maintain eye to eye contact
Eye to eye contact is important as it signifies an effective way of giving respect to the elderly. As much as possible, communication should be done this way.
Homemaker services in Florida are one of the many services provided by Amity Home Care. It can complement the caregiver who can assist during the doctor's appointment. Contact us today for more details.