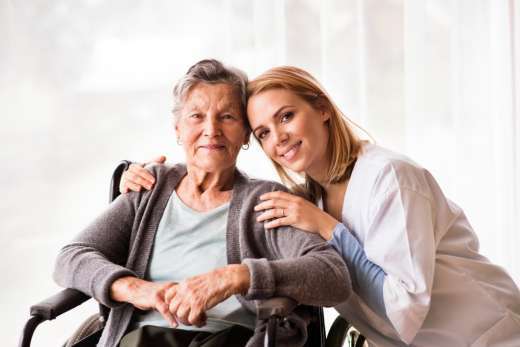 Caregiving is as rewarding as it is emotionally taxing. Caring for a senior or a person with a disability is not always easy, and not getting enough rest from your caregiving responsibilities can lead to large amounts of stress that will compromise your health.
To be able to serve your patient, you must also take care of yourself. Amity Home Care is here to give a few de-stressing tips to dedicated caregivers in Connecticut.
Accept help.

a. We know you take pride in being able to care for your loved one, but accepting help can ensure that your loved one is getting the best care. Don't hesitate to take advantage of the available homemaker services in Florida.

Focus on what you can do, instead of what you think you should do.

There's no such thing as a "perfect" caregiver. Trust that you are doing the best you can for your loved one.

Join a support group.

Meet with other caregivers who understand what you are going through. You will be able to share your troubles and even find solutions and strategies for difficult situations.

Get connected.

Learn more about caregiving resources in your community. There may be seminars or classes that specialize in your patient's disease, or you can also ask for some extra help from your local home care agency in Orange, Connecticut.
Your health is as important as your patient's. If you need assistance, give us a call. We'd love to help. Just dial 203-951-9901!